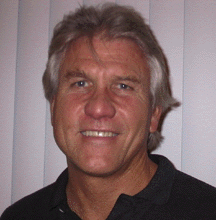 I have a distinguished, innovative and varied career that has evolved from civil and aerospace drafting, design, analysis and test to the evaluation, selection and development of the computer tools therefore, system and enterprise integration and general information technology.
Although my career has largely followed the requests of management and has been adversely affected by the sale and failure of employing companies, a constant theme is process improvement with or without information systems, so people can be more productive and products can be improved.
| | |
| --- | --- |
| Function | Years |
| Aerospace | 11 |
| Drafter, designer, tester | 2 |
| Aerodynamicist | 7 |
| Solid Modeling Designer (SolidWorks) | 2 |
| Information Technology (IT) | 10 |
| Application programmer and interface analyst | 2 |
| Technical Analyst for CAA, CAD, CAE, CAPP, CAM system evaluation, selection and acquisition | 2 |
| Project and Functional Manager for CAD file and CADCAM database development | 4 |
| Process Architect for Enterprise Integration | 2 |
| General (IT) | 16 |
| Web, Database, Graphics and Animation Developer | 7 |
| Project Manager | 2 |
| Business Analyst | 3 |
| Technical Writer | 4 |
Domains:

Aerospace

Flight, ground support and RPV system design
Aerodynamic analysis, graphic system input and output programming, department program interfacing
Computer-Aided Analysis (CAA), Design (CAD), Process Planning (CAPP) and Manufacturing (CAM) system evaluation and selection
Process integration (IPAD and solid modeling (CAM-I) technology representative
CAD File Control System (FCS) development
Corporate-wide CAD/CAM data management system development, including task, product and configuration management
Enterprise integration
Remote robotics control via simulator
Commercial space flight facilities design and siting

Civil

Water pump and storage facility
Topographic model CNC machine programming
House, irrigation, drainage, landscape design and construction
Commercial building partition and cooling system design and repair

Medical

Insurance system requirements
Genome analysis

Theme parks
Transportation

Interdisciplinary system design

Product Marketing
Retail

Appliance and home improvement advice, receiving, stocking, delivery, parts management and merchandising

Yachting

Composite sailboat manufacturing and cruising

Roles:

Draftsman, designer, technical analyst, programmer, process analyst, project manager, functional manager, process architect, technical writer, database developer, webmaster and business analyst.
---
Note: Job functions are used in the resumes in lieu of the actual job titles used in the Education and Employment Chronology.